People – Our Engine of Innovation
Innovation is the lifeblood of our company, and we depend on our people to sustain our competitive advantage. To attract and retain the best talent, we offer attractive compensation with generous benefits for full- and part-time employees and their dependents including domestic partners, as well as contractors on longer assignments expected to convert to full-time positions (where permitted by local laws and regulations). We pay an above-average share of the cost of health insurance and match 401(k) contributions at a rate of 50% of the employee contribution up to a maximum company match of 4% of eligible compensation.
Our Employee Stock Purchase Plan (ESPP) is available to all full- and part-time employees where permitted by local laws and regulations, or about 90% of our employee population. Employees use accumulated payroll deductions (up to 15% of salary) to purchase shares of the company's stock at semi-annual intervals at prices equal to 85% of the fair market value of the company's stock on the first day of each offering period or on the purchase date, whichever is lower. More than 60% of PI employees participated in the most recent offering period.
These benefits, combined with our culture of innovation and sustainable growth, contribute to low employee turnover and an average tenure well above that of other companies.
Headcount by Region
2019
2020
2021
2022
North America
362
363
361
370
EMEA
101
103
115
127
APAC
236
259
225
242
China
72
92
Total
699
725
773
831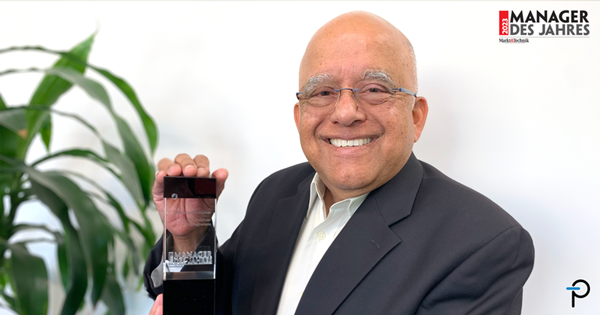 ---
Employee Tenure and Benefits
2022 U.S. Employee Tenure
vs.
Industry Benchmark¹
Company Share of Employee Health
Insurance Cost vs.
Industry Benchmark²
2022 401k Plan Participation Rate
vs.
Industry Benchmark³
1. Source: U.S. Bureau of Labor Statistics, average of computer and electronic products industry as of January 2020
2. Source: Technology Industry, 2022 WTW Financial Benchmarking Survey
3. Source: Technology/Computers/Software, 2023 Defined Contribution Plan, ISS Media
---
Full List of Benefits
Category
Benefit
Benefits
Medical

Dental
Vision
Paid sick leave
Paid time off
Basic life insurance
Critical illness insurance
AD&D insurance

Short-term and long-term disability
Flexible Spending Accounts (FSA)
Employee Assistance Program (EAP)
401k and after-tax contributions with
Roth in-plan conversions
ESPP (offered to all employees where legally permitted)
Other Benefits
Employee referral program
US wellness program
Transit commuter account
Legal services
Pet insurance
Credit union
Educational assistance
Non-profit gift matching program
Optional life benefits and supplemental AD&D benefits
Fresh fruit, bagels, and pastries every Friday
Benefit opt-out incentive
Worksite Amenities
Charging stations for electric vehicles
Sand volleyball courts
Access to walking/jogging trail
Onsite showers
---
Employee Development and Training
Power Integrations has robust human-resources programs to forecast long-term hiring needs, uncover new pools of talent and recruit and develop talented employees. We perform R&D and other technical work in a variety of locations throughout North America, Europe and Asia to ensure access to a broad and diverse range of talent. We partner with educational institutions and universities in locations where we operate and offer internship opportunities worldwide.
We believe in continuous development through a combination of formal feedback processes and real-time coaching and guidance. We have a performance-management process that starts with employees setting annual goals at the beginning of the performance year with guidance from their managers. This is followed by mid-year verbal feedback and end-of-year written appraisals. A key input into the year-end appraisal is employees' self-assessments in which they evaluate their own performance relative to their goals and discuss training or other developmental needs with their managers. This is the foundation of robust year-end career dialogue as well as planning for the next year. The formal performance-management process is supported by periodic informal check-ins between employees and their managers to discuss progress, ensure alignment and provide appropriate help, as well as recognizing positive contributions during the year.
To further advance our employees' knowledge base, we also offer tuition reimbursement of up to $5,250 each year for job-related education and future career advancement, available to full- and part-time employees as well as contractors on longer assignments (as noted above).
We also offer workshops on a range of personal-development topics such as financial planning, nutrition and stress management as well as access to about 5,000 online classes, covering such topics as communication, leadership, software skills, project management and time management. Examples of available courses include:
Live Courses
- Improving Communications and Team Building- Managers
- Workplace Conflict Tools for Managers
- Overcoming Overwhelm for Managers
- Conflict Resolution Skills for the Workplace- Employees
- Overcoming Overwhelm: Handling Stress Well- Employees
Online Courses
(Examples of courses available)
- Advanced Human Resources Management: People and Organization
- Cash Flow Management Essentials for Non-financial Professionals
- Choosing to Lead as a Woman
- Effective Critical Analysis of Business Reports
- Facing Challenges as a First-time Manager
- Laboratory Safety
- Supply Chain Management Basics: Cutting Costs and Optimizing Delivery
- Voice of the Customer in Six Sigma
- Workplace Management: Risk Management
---
Health and Safety
Power Integrations has robust policies and practices in place to maintain a safe and hazard-free workplace:
Building audits are conducted twice a year to ensure safe working conditions by identifying and remediating potential safety hazards.
The company's safety committee meets twice a year to review workplace hazards or incidents and to ensure that corrective measures have been implemented.
An Emergency Response Team (ERT) is in place to respond to medical emergencies, natural disasters and other workplace emergencies. ERT members receive First Aid and CPR training and certification.
| | | | | |
| --- | --- | --- | --- | --- |
| Occupational Health and Safety Metrics | 2019 | 2020 | 2021 | 2022 |
| Fatalities | 0 | 0 | 0 | 0 |
| High Consequence Injuries | 0 | 0 | 0 | 0 |
| High Consequence Injuries Rate* | 0 | 0 | 0 | 0 |
| All Recordable Injuries | 2 | 6 | 5 | 4 |
| All Recordable Injuries Rate* | 0.53 | 1.67 | 1.42 | 1.12 |
*Formula: (AllRecordable Injuries/(2080*Number of US EE))*200,000
---
Employee Engagement and Business Ethics
PI employees are encouraged to engage with company leadership and raise concerns and questions in-person, via e-mail (anonymously if desired), or at our quarterly employee communications meeting with the CEO and senior management team. We conduct an annual survey to gauge employee satisfaction. In the 2022 survey, 82% of respondents stated that Power Integrations is a great place to work (compared to a national average of 57%), resulting in the company receiving Great Place to Work Certification™. See selected survey results .
All employees with supervisory responsibilities receive two hours of training every two years in prevention of sexual harassment and abusive conduct in the workplace; non-supervisory employees receive one hour of such training every two years.
---
Diversity
---
Non-discrimination policy:
It is the policy of Power Integrations to provide equal employment opportunity for all employment applicants and employees without regard to prohibited considerations of race, color, religion, sex (including pregnancy, gender identity and sexual orientation), national origin, age, disability or genetic information, marital status or any other classification protected by applicable local, state or federal laws.